Wednesday, August 9, 2017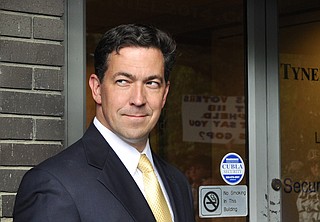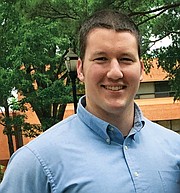 Shot: a Facebook comment, "Man I cant f*cking stand liberals, you know they think that the gays and muslims are people? Who deserve rights?!?! Thats not what this country was founded on man, I'm all about taking care of good white christian men. And no one else." (sic) Just routine right-wing nonsense, normally undeserving of a second look.
Chaser: "liked by Senator Chris McDaniel." Well, how about that? It appears that Mississippi Sen. Chris McDaniel has decided to endorse the view that those deserving of support and by implication, rights, are only "white christian males."
McDaniel supposedly represents Mississippi men and women in the state Legislature. But who does he actually represent? Where do his loyalties lie?
U.S. Census Bureau statistics from 2016 show that white people account for 56.9 percent of the population of Mississippi. African Americans account for 37.7 percent, Hispanic/Latino account for 3.1 percent, and the remaining 2.3 percent accounts for all other census options. 51.5 percent of Mississippians are females, and 48.5 percent are male.
Statistics from the Pew Research Center show that 83 percent of Mississippians are Christian, and 53 percent of those are evangelical or mainline Protestant Christians. Twenty-four percent are "Historically Black Protestant." Non-Christian faiths, including Islam, Hinduism, Judaism and Buddhism, account for 2 percent. "Don't Know/Refuse to Answer" "nothing in particular," and "unaffiliated" are 26 percent.
So who does Sen. McDaniel represent? Certainly not the majority of the state, because females are excluded.
Nor does he apparently respect a sizable number of Mississippians, as 43.1 percent are not white. Certainly, the state has many Christians, but given that a large number of those reporting on the census as members of "Historically Black Protestant" churches, those Christians are excluded.
White men make up about 29 percent of the population, and that number gets even smaller when you factor in Christianity. But it seems that McDaniel only represents this small segment.
The law, the U.S. Constitution, due process—they require that all are treated equally under the law without distinction. All 100 percent of the population—nothing less. The American ideal is that no one should be excluded from having a voice. One's race, religion or gender should never preclude one from the civil rights that the U.S. Constitution guarantees.
Everyone in the state of Mississippi should be able to trust that their lawmakers share that belief, that they represent and advocate for their constituents. All women, African Americans, those of Hispanic and Latino descent, Asian Americans, Muslims, Jews, Hindus, every religion, atheists, agnostics, everyone falling under the LGBT umbrella—everyone—should be able to rest assured that their representatives in Jackson believe that the law guarantees them their rights.
Sen. McDaniel has taken oaths to uphold and defend the Constitution and the law: once as a lawyer and once as an elected representative. He is doubly sworn to protect and advocate for the rights of those living in his state. But it appears that Sen. Chris McDaniel does not believe that this is his responsibility. He seems to espouse a view of rights more akin to white hoods, burning crosses and Confederate battle flags.
He will, of course, say something like, "This is just a Facebook 'like'; it was probably just a dumb intern who did it." The medium is irrelevant, and the message is important. Sen. Chris McDaniel is a state senator. He is a sworn elected representative. He is held to a higher standard as a public servant. He cannot shirk responsibility for representations made in his name.
As of press time, Sen. McDaniel has remained silent, despite numerous inquires and questions from people on Twitter and other forms of social media demanding an explanation. The people of Mississippi deserve to know why an elected official thinks that rights are only for a small segment of the population.
So Sen. McDaniel, as a fellow lawyer, as a Mississippian, as a person: Where do your loyalties lie? Do they lie with the rule of law? With the U.S. Constitution? With people of all colors, faiths and lifestyles?
Or do they lie with discrimination, bigotry, hatred and love for only the few?
Criminal defense attorney and armchair philosopher, Andrew J. Williams, Esq., lives and practices in Mississippi.