Thursday, October 5, 2017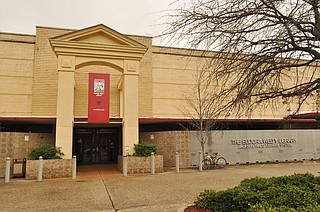 JACKSON — The Eudora Welty Library in downtown Jackson closed this evening after a state fire marshal inspection on Wednesday, Oct. 4, revealed several violations of fire and life safety standards.
The library will be closed until it remedies the violations, which include non-functioning emergency lighting, the sprinkler system not working and obstructed exits.
"The State Fire Marshal's Office is committed to working with city and county officials to resolve this matter as quickly as possible while protecting the health and safety of the public," State Fire Marshal Mike Chaney said in a press release.
The Welty Library is a part of the Jackson-Hinds Library System, and the City of Jackson owns it.
Mayor Chokwe A. Lumumba issued a statement regarding the closure today: "It is my understanding that the library will remain closed to the public until these violations and conditions are corrected. We do understand that this closing may cause inconvenience among our citizens, but it was done in the best interest and for the safety of both employees and patrons. My office will continue to engage with the State Fire Marshal's Office, as well as the regional library commission for updates until this matter is resolved."
A letter attached to the inspection report says that the library will remain closed to the public until the violations are corrected, or the library finds a new facility
"Should the library remain open to employees, a fire watch will be required of personnel in the building," the letter from the chief deputy state fire marshal says.
The Welty Library opened a new technology learning lab with 44 new computers this spring but had substantial repair needs. Photos from the fire marshal's inspection report show missing ceiling tiles and exposed electrical wires that will need to be fixed before the library reopens.