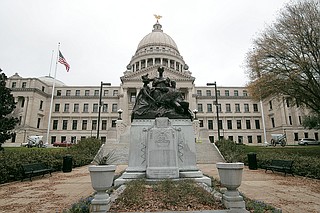 JACKSON, Miss. (AP) — State House members are moving forward with their version of a plan to divert future revenue and borrow money to spend on roads and bridges, but it wouldn't give control of money to the governor or take any money from current state Transportation Department funds.
The House voted 104-6 Thursday to advance Senate Bill 3046, making a counter-offer to an earlier Senate plan that senators will now consider.
The measure would divert more than $100 million a year to cities and counties from existing tax money, and could borrow and divert another $100 million annually for five years to a new fund to be controlled by the state's three elected transportation commissioners.
The Senate's version would divert up to $800 million in future revenue to funds controlled by the governor.