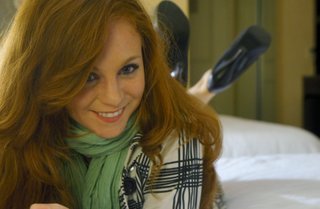 Kelly Englemann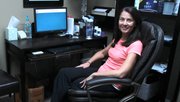 Kelly Englemann wants the people around her to be happy and healthy.
Englemann, 45, certified nurse practitioner and owner of Enhanced Wellness in Jackson, says the work she does fills her with gratitude.
Being able to change lives "is my dream," Englemann says.
The Sandersville native received an undergraduate degree at University of Mississippi Medical Center and earned two master's degrees, one each from the University of Southern Mississippi and the University of South Florida's school of medicine.
Her 26 years in the medical field began when she was working at an ice-cream shop in the mall. The parlor owner's husband, who worked at an obstetrics and gynecology clinic, offered Englemann a job at the clinic. "I really got an up close look at the medical profession and decided that's what I wanted to do," Englemann says.
Her clinic focuses on diet, exercise and lifestyle modifications, all of which improve the lives of her patients. "What I find is that most of my patients are very well educated and willing to spend the time to do their own research," Englemann says. "A lot of times, they find resources and books for me to read, even research that I haven't seen before."
In her continuous goal of educating patients, Englemann participated in a four-week lecture series on healthy lifestyles at Mississippi University for Women this June.
"I just feel like it's our commitment to educate and (... the lecture series) is just a great opportunity to go, share and get the community on board with health and wellness," she says.
—De'Arbreya Lee
Melody Musgrove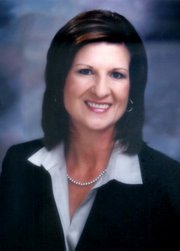 In her current position as director of the U.S. Office of Special Education Programs in Washington D.C., Melody Musgrove is a modern-day superwoman. "It's like being shot out of a cannon," she says. "Every day is so busy and different. There's a lot of (hard) problem solving—at this point, if the problems were easy, they would have been solved by now."
Musgrove enjoys the variety, though. "There are a lot of great things about my job. My favorite thing is just the variety of people I get to meet, and getting to visit schools around the country where exciting things are happening and schools that are beating the odds," she says. "It's really exciting to get to see some of the best practices around."
But although Musgrove, wife of former Gov. Ronni Musgrove, splits her time between the D.C. and the Magnolia State, "Mississippi's home," she says. "My family is here. We have a home in D.C. as well, where my office is, but Mississippi will always be home. This is where my roots are."
A graduate of Mississippi College and The University of Southern Mississippi, Musgrove has been working in special education for more than 30 years. Among the many positions she's had, being a teacher has been the most educational and rewarding.
"I've been a school administrator, and served in basically every level that you can work in education, and I think that working in a classroom as a teacher is the best experience that could have prepared me for the job I have now," Musgrove says.
—Rebecca Docter
Angela Cockerham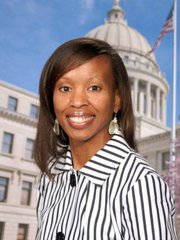 Attorney Angela Cockerham was elected into the Mississippi House of Representatives in 2005. She earned her bachelor's degree in English from Jackson State University in 1998, attended Loyola University for law school and received her master's degree in International Relations from Tufts University, The Fletcher School of Law and Diplomacy.
In the Legislature, the 36-year-old serves as the chairwoman of the House Energy committee, one of several committees she serves on.
Politics and current events were often the topic of discussion at Cockerham's family dinner table, and she kept up with the news locally and nationally.
"I always had an interest in helping people, in the law and financially, because I went to law school. But I always had an interest in politics since I was a very, very small child. When the opportunity presented itself, I decided that I would run," Cockerham says.
Cockerham prides herself on her hard work, determination to accomplish all of her goals and her Christian faith. She feels that God has blessed her tremendously for all that she has accomplished. She travels as a motivational speaker to speak to young women, and takes pride in being a positive female role model.
"I try not to distinguish myself or place limitations," she says. "I never have. I go out there, I work really hard, I set goals, I pray and do all that I can so that I succeed and accomplish my goals. I give respect, and I'm not going to accept anything less than respect for myself."
—Mark Braboy
Vonda Reeves-Darby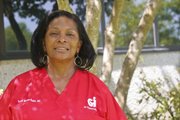 Dr. Vonda Reeves-Darby's mission in her career is to reverse the state of health care in Mississippi.
Reeves-Darby, 53, works as a gastroenterologist for the Gastrointestinal Associates and Endoscopy Center. She decided to become a doctor around age 8, while tending to her grandmother's illness. She affirmed that decision after meeting an African American doctor, Dr. Chester Mayers.
"I was able to actually meet (Mayers), an African American doctor that my mother had taught in school," Reeves-Darby says. "Prior to that, I had never seen a black doctor, and once I was able to visualize the reality, I was able to say 'Yeah, yeah, I can do 
this, too.'"
Because of Mississippi's poor showing in some areas of health care, Reeves-Darby hopes to inform and educate people to do better.
"I look at Jackson as a whole, (and) I look at a city that has wonderful land mass, but no one's taken advantage of teaching people how to grow crops and how to eat healthier," she says. Reeves-Darby hopes to educate people on eating healthy on a budget and about exercise.
To combat Mississippians' overall poor health, Reeves-Darby wants to change some of the laws in that area.
"We are one of the few states that doesn't have colon cancer treatment mandated by law," she says. "Hopefully if we get the data for the Legislature and other politicians to see, maybe they will become enlightened (and work to stop) some of these issues that are draining the finances of 
the state."
—Emmanuel Sullivan
Lindsey Cacamo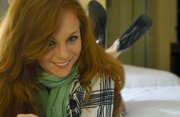 In order to fill Lindsey Cacamo's shoes, one must have the ability to switch into "octopus mode." Aside from the ability to multi-task, Cacamo says instinctual, quick-on-your-feet problem-solving skills and knowing how to debate well are her other skills as the director of media and community relations for Richard Schwartz and Associates, P.A.
"Never in a million years could I have predicted working for a law firm," she says. The 28-year-old has held the position for two years now. She graduated from Mississippi State University in 2009 and lived in New Orleans for two years to pursue a career in film.
"In my head, I was supposed to be famous, or something close to it," she says. After sharing camera space with the likes of Kevin Spacey, Johnny Knoxville and Heather Graham, Cacamo says she "had an inner tug to move back to Jackson."
When she is not facing deadlines and managing advertising content, Cacamo is involved in the community. Soon, she will grant a special favor to her co-worker's son, who was recently diagnosed with cancer.
"We were able to arrange a trip to Disney World through Make-A-Wish Mississippi and Richard Schwartz. He has no idea it's going to happen," she says.
—DeNetta Fagan Durr
Beverly Hogan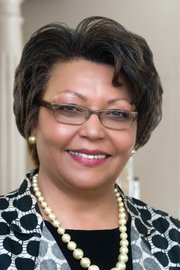 Dr. Beverly Hogan has a long resume of positions held in service to communities nationwide.
"It seemed like I played a lot of musical chairs," she says.
Hogan is a Mississippi native and a Tougaloo College graduate, and the first female president of Tougaloo, a position she has held since 2002.
She has served as the executive director to the Mental Health Association, executive director of the Governor's Office of Federal-State Programs, and was an adjunct professor at Jackson State University.
"What we really want to bring together, for all of our students, is a consciousness for human rights issues," she says.
That is part of the reason that Hogan started the first rape crisis program and the Shelter for Battered Women for the State of Mississippi.
Ultimately Hogan's goal for service is to "make sure that people, whether they're men or women, whether they're black white or whatever ethnicity they are, to know that here, in this America, you can aspire to be whatever you want to be."
—Khari Johnson
Kim Dubuisson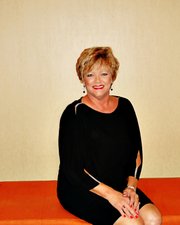 Confucius said: "Find a job you love, and you will never work a day in your life." Kim Dubuisson loves helping others, so her position as executive assistant to the CEO of Trustmark Bank is a perfect fit.
"My favorite thing about my job is that it changes day to day," Dubuisson says. "There's pressure (to meet deadlines, to keep the schedule moving along without incident), it's challenging, and I get to meet other business leaders."
Natchez-native Dubuisson is also involved in the community, including Habitat for Humanity, Stewpot, the Center for Violence Prevention and Executive Women International, where she serves as chapter secretary.
At home, Dubuisson is a mother of two and grandmother of five. In her spare time, she pursues creative endeavors.
"I enjoy creative painting, I write fiction, read and enjoy family," she says. "Even though I'm in an office environment, I consider myself well rounded. A person can be in an office, but develop their creative side. At the beginning of every year, I make a decision to learn something new. One year it was quilting, another digital photography and, recently, I began to study herbs and their benefits, so I have my own herb garden."
Her advice to others: "Help people, be involved and step outside the box!"
—Shameka Hayes
Serena Rasberry Clark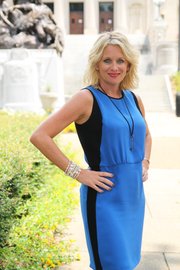 Serena Rasberry Clark describes herself as aggressive and outgoing, and she loves to take on challenges—fitting personally traits for a woman in a male-dominated line of work.
Clark is president of AvanteGarde Strategies, a firm that provides legal advice and political public relations. The 38-year-old received her bachelor's degree from Delta State University, a master's degree at Millsaps College and a law degree from the Mississippi College School of Law.
Clark has also worked for Mississippi Coalition Against Domestic Violence for nearly three years to develop changes in legislation regarding domestic violence.
Clark and the MCADV helped to pass legislation against sex trafficking that better defines the crime and who the victims are, enhances penalties and eliminates loopholes.
"One of my favorite quotes is, 'the darkest dark cannot keep out the light of the smallest flame,'" Clark says. "No matter how dark it is around you, all it takes is a tiny flicker of a flame to affect change in our communities."
—Kimberly Murriel
Vicki Slater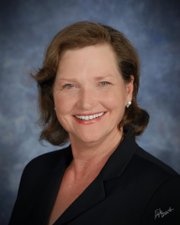 Vicki Slater has always had an interest in helping the community.
"Community involvement, to me, first and foremost means being present and showing up where there is a need and doing what can be done to meet that need," Slater says.
Slater, 56, began helping people at a young age, starting with the people close to her.
"When I was growing up, my grandparents were both profoundly deaf, so a lot of times I would have to interpret with them, and I just learned as a real young child to speak up for other people," Slater says. "The legal system is a lot like that, where people in the legal system cannot speak up for themselves."
A Jackson native, Slater received her law degree from Tulane University in 1992. She became a member of the Louisiana Bar in 1993 and a member of the Mississippi Bar a year later.
Slater started her own law firm, Vicki R. Slater, Attorney at Law P.A., in 1991—although it came a bit late for her tastes. "That was my only regret about starting my own business, is that I didn't start it earlier" Slater says.
Aside from her business, Slater is also part of an organization called Trial Lawyers Care, which consists of a group of lawyers that get involved in different community needs. Right now one of the group's biggest programs is to end distracted driving.
"I'm involved right now in getting people out to schools, churches and communities to talk about distracted driving and how dangerous it is," Slater says. "We are also urging legislatures to put rules and laws in place."
—Dominique Triplett
Shunda Garner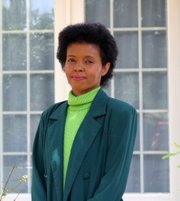 Talk to Shunda Garner long enough, and you'll start to hear the word "people" pop up again and again. Garner is all about people—healing, caring for and teaching them.
The 44-year-old family physician wanted to be a doctor since she was 8 years old. "Initially radiology was what I wanted to do, but as I got further into training and the educational process, I really wanted to be with people, so I switched over to family medicine," she says.
Her dedication to helping folks expands far beyond her day job. She also provides medical care for the Center for Violence Prevention and is working to build raised-bed community gardens with Opportunity House (part of Stewpot Community Services) and other organizations.
The gardens in particular really get her excited. "I think community gardens are really underserved in Jackson," she says. "They are opportunities in terms of giving people a sense of self-sufficiency, in terms of improving diet and, therefore, overall health, and also just the landscape of Jackson. ... The look on people's faces when they grow something is priceless. They have a sense of accomplishment and of 'I did this.'"
Garner is dedicated to teaching women of all ages about healthy lifestyles. "For a lot of families, women lead the family. Where the mother goes, or the maternal figure goes, the family goes," she says.
—Kathleen M. Mitchell
Jane Sanders Waugh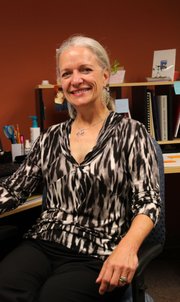 Wesson native Jane Sanders Waugh says she has always been torn between her left brain and her right brain. As a creative soul, she is a member of the Fondren Theater Workshop, and she uses her analytical thinking in her field of work.
Sanders Waugh came to Jackson to attend Mississippi College, where she got a degree in speech and communications with an emphasis in theater. She worked in sales and marketing until 1991, when she graduated from law school—a move that she calls her mid-life crisis. After practicing for a few years, Sanders Waugh started Legal Resources. "They called us the Kelly Lawyers because we were the temp lawyers in town," she says. It eventually evolved into a full-service legal staffing firm, before the company modified the business model into Professional Staffing Group.
Now, Sanders Waugh effectively helps bring talent to Mississippi with PSG's services and keeps it here. She lives in Jackson with her husband of almost six years, David Waugh.
—Briana Robinson
Karyn Inzinna Thornhill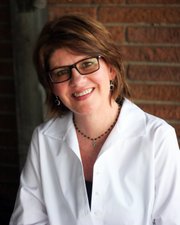 As a lobbyist with a background in marketing, Karyn Inzinna Thornhill always says she ended up with the ultimate sales job.
Memphis native Thornhill moved to Mississippi in 1994. She worked in various marketing firms and, after giving birth to her son, Anthony, now 19, Thornhill began to dabble in politics. The taste of the political arena, paired with her desire to do more, drove Thornhill to found Inzinna Consulting in 1997.
One of her more notable recent achievements includes human trafficking legislation in Mississippi. Affected by a trip to South Africa in September 2012, Thornhill came back to the states with a renewed sense of purpose.
Moved to action, Thornhill formed a group with business associates and fellow lobbyists to enact legislation that would deal a blow to human trafficking violators.
"It was a very non-partisan effort by a wide variety of Democrats and Republicans, agencies, lobbyists and legislators," Thornhill says. "So many groups of people came together to do something just because it was the right thing to do. No political gain, financial gain—no partisan politics."
—Nneka Ayozie
Sherri Flowers-Billups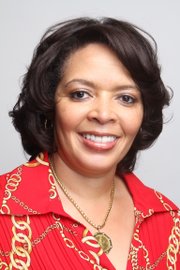 While others might dream of having the power of flight, or to be invisible, this superhero longs to have the ability to read your mind. Hinds County attorney and entrepreneur Sherri Flowers-Billups is not only mother to 9-month-old Kingston Patrick and wife to Tommy Billups, but a civil servant to Hinds County. "I prosecute [the] bad guys ... It's good to know what your opponent is thinking," she says.
A Clinton native, Flowers-Billups graduated with an accounting degree from Hampton University before returning to earn her master's and law degree from the University of Mississippi. After passing the Mississippi Bar exam, she went to work for McTeer and Associates as a general practitioner and worked her way up to an appointment as Hinds County Attorney.
For Billups, there seems to be no hard parts to the job, just benefits and rewards.
"It's fast paced, and I like it. I'm always in court. That's what I do," Billups says. Her mantra is to always keep fighting, and her tenacity paid off: She was voted the first female Hinds County prosecutor in 1999 and, in 2010, the Mississippi Economic Council named her one of its 50 Leading Businesswomen.
—Nneka Ayozie
Maggie Wade Dixon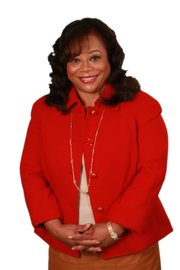 When Emmy-nominated news anchor Maggie Wade Dixon is not at the WLBT 3 news station or tending to her granddaughter, Adilynn, she is involved in the community, working with organizations such as Volunteer Mississippi, River Oaks Hospital and United Negro College Fund.
Wade Dixon, 56, discovered her passion for being a news anchor when her friend suggested that she should work with the Mississippi College radio station, WHJT. They decided to put her on the air when they heard her on the phone and discovered she had a gift.
"The people of Mississippi have been such a blessing to me," Wade Dixon says. "They accepted me when I was terrible on the air and prayed for me and cheered for me and just supported me no matter what, and I know that it's because of God's grace and their support that I've been able to do this for the last 36 years."
The accomplished Mississippi Association of Public Broadcasters hall of famer has won more than 500 awards, including Jackson Free Press' best news anchor award nine years in a row and the March of Dimes citizen of the year award in 2006.
The real honor, for Wade Dixon, is being a servant for the community and helping others.
"No matter how tired I get, I know that there's somebody out there who has a need greater than that, so that gives me the fuel," she says. "We've got too many children who need help, who deserve homes and who deserve to hear those words 'I love you.' So I can't get tired of fighting for them. I can never get too tired to listen to a mother who's trying to provide for her kids. No matter how bad my day may get, there's somebody out there who I can serve that day."
—Mark Braboy
Top Stories