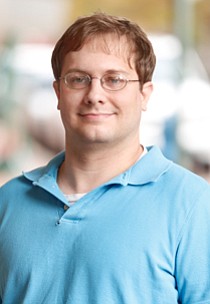 Web Editor Dustin Cardon is a graduate of the University of Southern Mississippi. He enjoys reading fantasy novels and wants to write them himself one day. Email him business tips at [email protected]
Recent Stories
Mississippi State University's Department of Music recently established a new minor in music and culture, which the university will launch this fall at its Starkville campus.

Jackson State University recently named Alonda Thomas as its new associate vice president for University Communications as well as its chief communications officer. Thomas assumed both positions on July 6.

The seventh annual Mississippi Book Festival will take place on Saturday, Aug. 21, at the State Capitol Building and grounds in Jackson from 9 a.m. to 5 p.m. The event is free and open to the public.

The Mississippi Museum of Art has invited four alumni and a faculty member from the University of Southern Mississippi to take part in the 2021 Mississippi Invitational exhibition.

Daiki Suematsu, who has served as the Japanese Outreach Initiative Coordinator for Jackson State University since 2019, is preparing to host the first-ever Japan Fest in partnership with the Mississippi Museum of Art on Sunday, July 18.
Phillip "DJ Young Venom" Rollins, owner of Offbeat in Jackson's Midtown neighborhood, is partnering with Mississippi M.O.V.E. to host a new weekly event called "Offbeat Read and Feed" as part of the Freedom Summer Project.

The Mississippi State University Research and Technology Corporation is carrying out renovations to convert a former bank building in downtown Starkville into a new facility called "The Hub."

On June 1, Jackson resident Getty Israel expanded her nonprofit community health organization, Sisters in Birth Inc., with the opening of a new women's clinic in Jackson.

Jackson State University is partnering with the Mississippi Museum of Art to host the inaugural Japan Fest on Sunday, July 18, from noon to 4 p.m. at the museum.
Mississippi State University will host a parade through downtown Starkville on Friday, July 2, at 5:30 p.m. to celebrate its 2021 Baseball National Championship, culminating with an event inside Dudy Noble Field at Polk-Dement Stadium.